Photo Booth Rentals — Slow Motion
Throw some money in the air. Do a dance. Kiss. Everything looks better in slow motion.
There's a reason why every 90's movie featured a slow motion entrance. It's practically impossible to not look cool when you're filmed in slow motion. So go ahead, do your best impression of the running man. We'll be your biggest fans. And afterwards, share the video with everyone!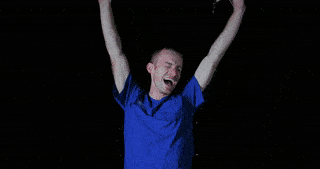 Our video booths capture everything your guests in stunning HD Slow Motion. Throw confetti in the air, or dance. A Slow Motion Video Booth creates a dramatic effect for anything recorded and sharing the finished video after is truly the best part.
Be The Star – A large screen lets your guests see themselves and practice their poses with our industry-leading HD Video Booths.
Built to Share – Your finished videos are ready as fast as you can say "Slow Motion", and they instantly upload to a private built-for-you gallery, where your guests can save and share their videos instantly.
Numerous Customizations – Add photo or animated overlays, music, and confetti or other props to make your Slow Motion Experience unique. Numerous customizations are available for events of all occasions.

photo booth add-on
While your guests enjoy their video experience, offer twice the fun with a secondary photo booth add-on. Everybody loves a deal, and this is one you can't refuse! 
Selfie Station add-on
Similar to a traditional photo booth, add a secondary Selfie Station that can deliver instant Digital Photos to guests phones, or create awesome animated gifs or boomerangs.

Custom Backdrop
Add a custom touch to your photos with a printed photography backdrop and your own monogramed design (or many other options) to create a truly unique experience.
Book Now
Now that you've read about the features, are you ready to reserve a Slow Motion Video Booth for your event?
Brands that put their trust in us